Streamline Your Asbestos Surveying & Survey Report Writing
Survey buildings on-site entering Asbestos Inspection data just once. Then produce your Asbestos Survey Seports in seconds on the same device
PsCloud Asbestos Surveying Software works on all iPads, Androids, iPhones, and Web Browsers. It will save you a heck of a lot of time by streamlining your whole Asbestos Survey Report Writing.
Run Anywhere Asbestos Surveying Software
Fast Reports. You can inspect buildings on-site entering asbestos inspection data only once, and then produce your assessment reports in seconds on the same device. You could on-site and send your draft report as soon as you've finished your inspection. Now that WILL impress your clients.
Any Device. You can use your inspection app on ALL platforms such as Apple, Windows, Chromebooks, Android, iOS, iPads, iPhones. You only pay for the number of login accounts you want.
So Easy & Enjoyable. You will undoubtedly appreciate the unified, easy-to-use interface that works the same on ANY tablet, phone, or desktop device. If you want to learn about more advanced features of the software, you can take advantage of the free training that we offer during your free trial.
Clean & Uncluttered Interface
There are a few extra features available when you run the app in a desktop browser, but on the whole, the interface will be the same for all your devices. As you can see, it's very straightforward.
Want to Know More?
If you don't want to start your free trial just yet, simply bookmark this website and come back to it in your own time. Over the next few weeks, we'll be adding extra information, screenshots, and videos illustrating the fresh and modern PsCloud software.
When you're ready to take the next step, you can fill in the form at the bottom of the page to receive information to browse in your own time.
If you're desperate to know more about this revolutionary new cloud-based inspection app, get in touch by phone. We can then discuss how our software will help you improve your asbestos surveying or inspection business.
Client Login Feature
Furthermore, you have the option of allowing your clients to use the app in read-only mode so they can use see survey results immediately.
Do YOU want to become a super-efficient surveyor, make more profit, and have more leisure time?
If so, fill in the form below to register for your 14-DAY FREE TRIAL asbestos surveying software.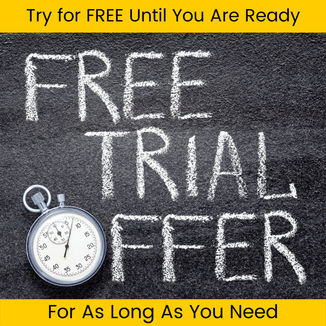 If you're a busy overworked asbestos surveyor,
you really need this software!
Try out the software for 14 DAYS and get FREE TRAINING & SUPPORT while you decide if it's for you. No obligation to buy!
We won't send you spam. Unsubscribe at any time.
Surveying Software that works the same on ANY Device
For iPads, iPhones, iOS, Android, Browsers